Posted by Code Four Athletics soccer gear on Jun 27th 2022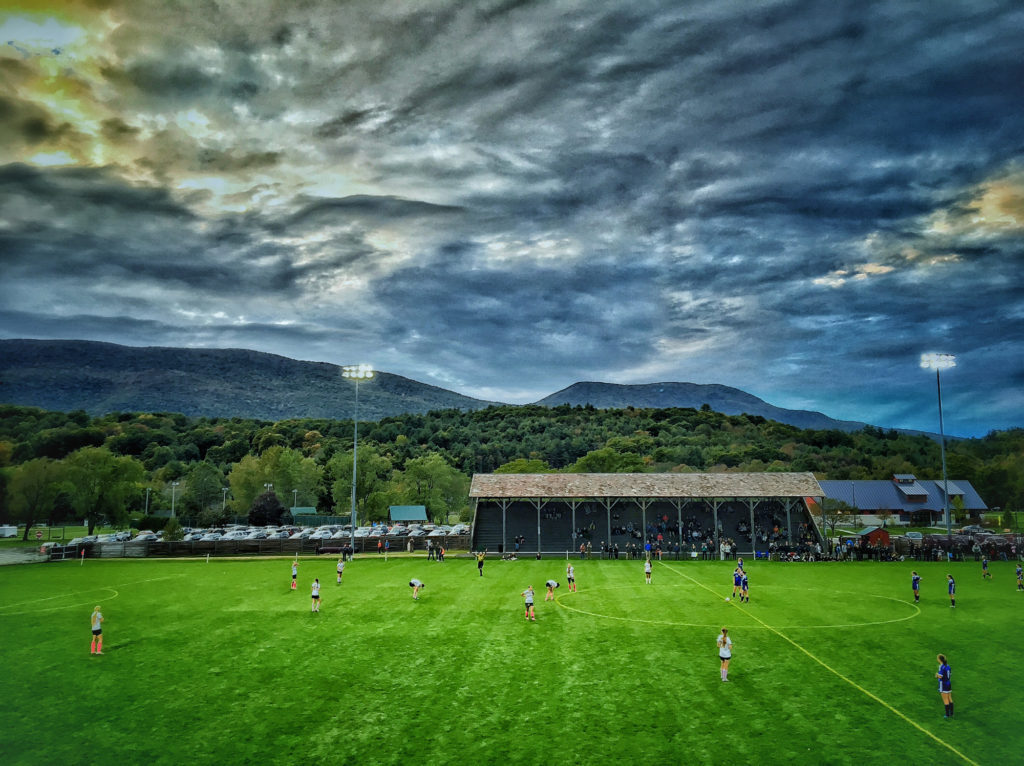 What's better than the beautiful game on a nice summer day? A boatload of beautiful games on a bunch of nice summer days, that's what!
Now soccer fans everywhere can rejoice, as our friends at The18.com have put together a handy guide to the best lower-league soccer stadiums in the United States. Among these gems:
Applejack Stadium (shown) in Manchester, CT featuring a historic wooden grandstand originally built in 1887.
Gaelic Park built in 1926, located smack dab in the Bronx of New York City.
Weidner Field in Colorado Springs, Colorads, set against a backdrop of the majestic Rocky Mountains.
Kino North Stadium in Tucson, Arizona, home to the boisterous FC Tucson supporters' group known as the Cactus Pricks.
Be sure to read more here and plan your trip soon before fall is upon us. See you on the pitch!