Posted by Code Four Athletics Soccer Gear on Mar 2nd 2018
The ink is still wet on these bad boys: exclusive Code Four brand reversible soccer jerseys we just created for our newest soccer club partner, Paris United Futbol Club of Paris, TN. We're proud to be on the team, and look forward to a great Spring season!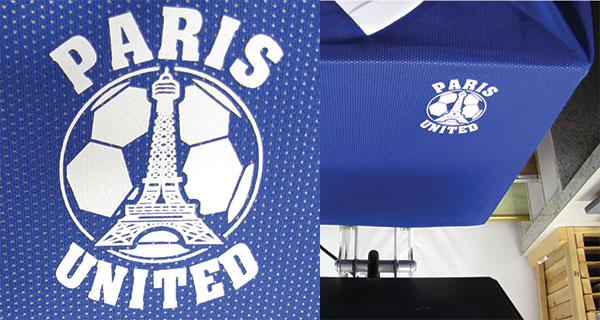 Note: This post is courtesy of Code Four Athletics Soccer Uniforms, a Seattle area-based soccer specialty brand of soccer uniforms, soccer jerseys, warm-ups and soccer gear. Visit their online soccer store to see their entire selection of gear, or call toll free 1-888-411-3687. Thank you.